Welcome!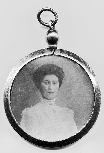 Log In | Register for a User Account
Following the discovery of my wife's, uncle's headstone in our local cemetery, the new hobby of genealogy began. That was many years ago and today the research continues still. It is absorbing, the more we discover, the more we want to know.
My wife's tree goes back to 1791 with William GOOD, and includes IRVING, TEDDER, HOPWOOD, SCHOLTES, OGRAM, POPE and BURLING families and more on its journey. My side of the tree travels back in time to c.1745 and George GHENT of Stainton, North Yorkshire, England and includes HAYNES, TAYLOR, MANTLE, SCHOFIELD, DEAN and CLARKE families among many others. The earliest birth is that of Joane TURKETON who was born about 1550. With the increasing volumes of data available on the internet, it is inevitable that this combined tree will continue to grow from its current number of individuals of over 14000. (as of Mar 2023). It has been published not only for people to review but to use as a resource for their own researches and naturally, to assist in the tree's own growth by viewers making contact and submitting information which will enhance it. So, should you have photographs, documents or any information that pertains to the families within, please use Contact Us at the bottom of this page. We would be pleased to hear from you. Please return from time to time to view its progress and keep an eye on the WHAT'S NEW heading. You might also find something in the HISTORIES section of interest. Surname GHENT
Research yields several possible sources for the English surname GHENT. It is suggested that this name is of nickname origin, deriving from a physical or personal characteristic of the original bearer. In this instance, the name is traceable to the Middle English term "gant" meaning "slim", "thin" and it would have been used to denote one who was known among the community for their height and slender frame. Thus, the "Curia Regis Rolls" for Kent make mention of one Richard le Gaunt (the lean one) in 1219. Secondly, it is also proposed that this name is of occupational origin being derived from the type of work a man once did. In this case it would be derived from the Old French term "gantier" and meaning "a maker of or seller of gloves". The "Hundred Rolls" for 1279 list one such tradesman, an Adam le Ganter, residing in Oxfordshire. Finally, the name GHENT may be of local origin, referring to the place where a man once lived or held land. In this case, the name would describe one who was "a native of Ghent" in Flanders, Belgium, such as Gilbert de Gant (of Ghent) noted in the "Domesday Book" in 1086. A notable bearer of this name was Simon de Ghent (died 1315) who became archdeacon of Oxford in 1284 and Chancellor of the university in 1291-93 and then the Bishop of Salisbury in 1297-1315. Also, John of Ghent (or Gaunt), the Duke of Lancaster (1340-1399) and the fourth son of Edward III born at Ghent and created Earl of Richmond in 1342 and was created Duke in 1362. He led the 1st Division of Black Prince's army into Spain disguising himself at Najera in 1367.
Surname GOOD
The English family name Good is classified as being of nickname origin. Family names which find their origins in a nickname usually refer adjectivally to a particular facet of the character or physical appearance of the person to whom the nickname was initially applied. With regard to the family name Good, this name is derived from the Old English word "gude, god" and was applied to one with a kindly or "good" disposition. Thus the original bearer of this name was known by members of his community as "the good one." Variants of the surname include Goode, Goude, Gudd, Le Good and Legood. One of the earliest references to this name or to a variant is a record of one Gilbert le Gode who resided in Buckinghamshire in 1297. Thomas le Goude was recorded in the county of Sussex in 1327. The modern spelling of most English surnames is comparatively recent and is usually a phonetic rendering of the name which is found in parish registers of the sixteenth, seventeenth and eighteenth centuries. The marriage of Alyce Goode and John Bee was registered in Runham, Norfolk, on the 14th October 1549. Abraham Good, son of Abraham and Mary Good, was christened in Saint Dunstan's Church, Stepney, London, on the 28th December, 1691. Ann Good and John Smith were married in Saint Mary's Church, Luton, Bedfordshire, on the 1st of March 1849. This name was introduced to the United States as early as 1638, in which year we find a record of the emigration of Thomas Good to Massachusetts.
Contact Us

If you have any questions or comments about the information on this site, please contact us. We look forward to hearing from you.